The conference venue is the southern campus of the University of Rostock, in particular the Institute of Computer Science and the Institute of Physics. It can be reached in about 15 minutes both from the main station and the city centre via tram lines 4 or 6. The south campus can also be easily reached via the airport Rostock-Laage by an airport shuttle (line 127). Parking spaces are of course available.
The Hanseatic city of Rostock with its Hanseatic flair is not only a tourist magnet, but as the largest city in Mecklenburg-Vorpommern a central point in many areas. Thus it serves as an important traffic and economic hub in northern Germany and, with its university, also offers a relevant location for scientific education and research.
Founded in 1419, Rostock University celebrates its 600th anniversary in 2019 as the oldest university in the Baltic Sea region. It is one of the oldest universities in Germany and, with over 100 courses of study, including over 30 teacher training courses, offers a rich diversity in the fields of engineering and natural sciences, agricultural and environmental sciences, medicine, linguistics and humanities as well as economics, social sciences and law. As a tradition-conscious university with "the courage to innovate", it always maintains good contacts with local industrial and commercial enterprises and bundles its research capacities in interdisciplinary research topics.
Further information on the Rostock and Warnemünde region can be obtained from the Tourist Information Office.
Computer Science Institute
The conference office (green), the seminar room 001 and the large lecture hall 037: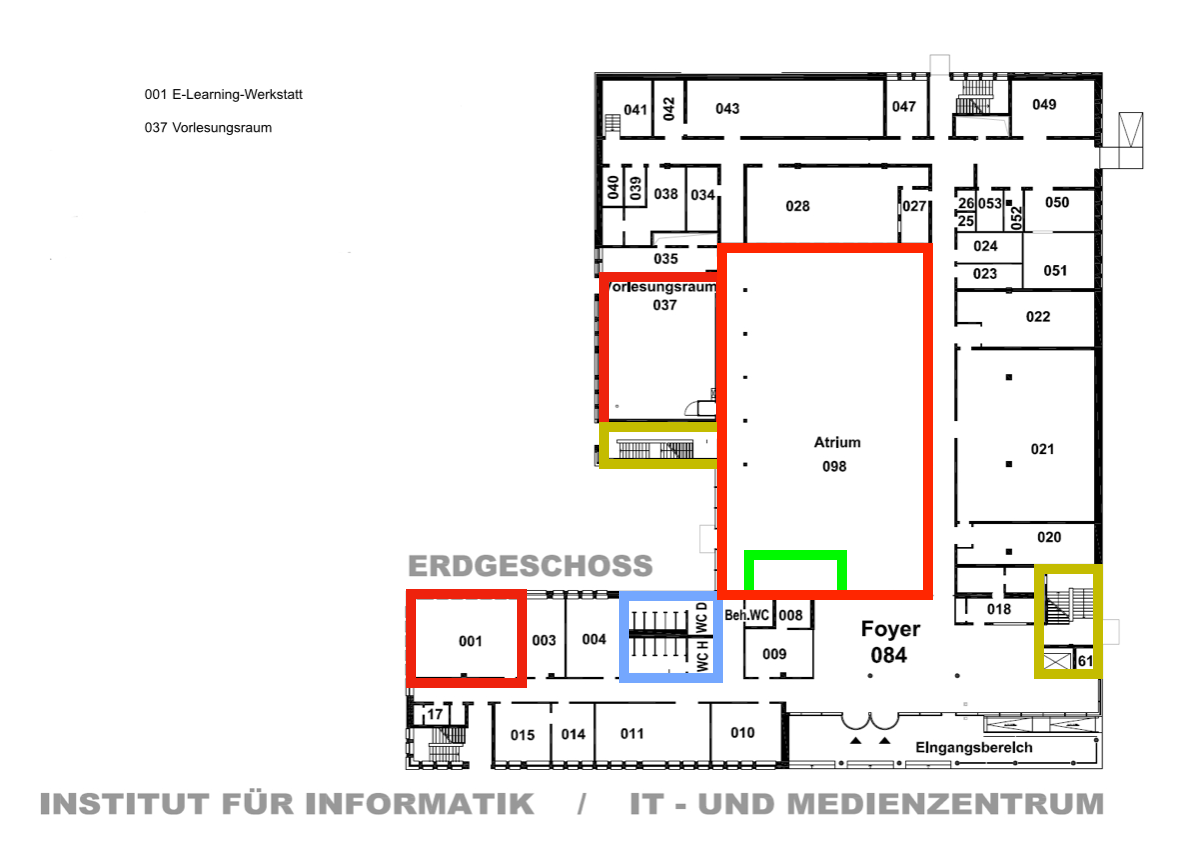 The seminar rooms 101, 110 and 116: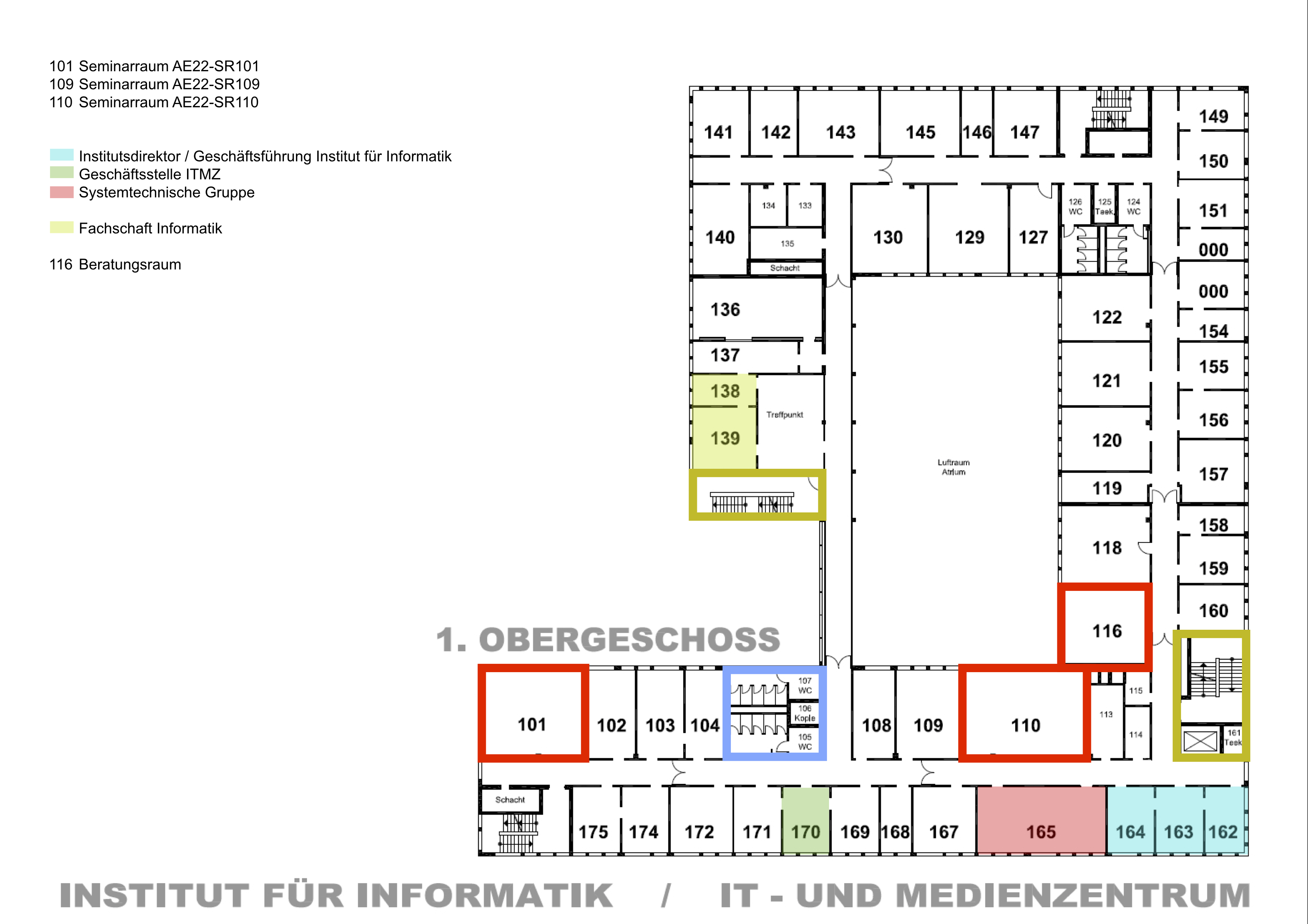 The computer pool 219 and the demo rooms 208 - 210: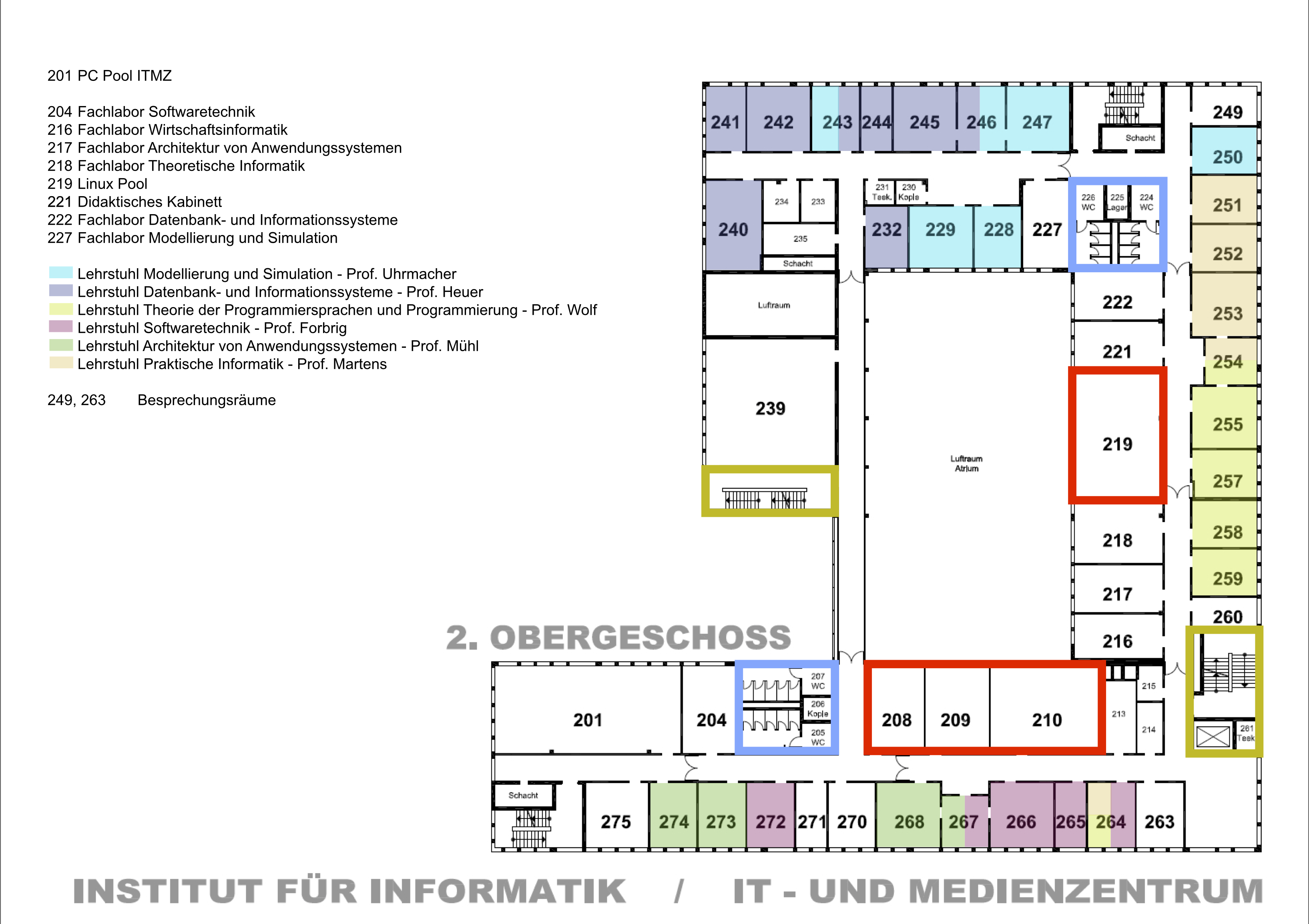 Physics Institute
The large lecture hall HS1: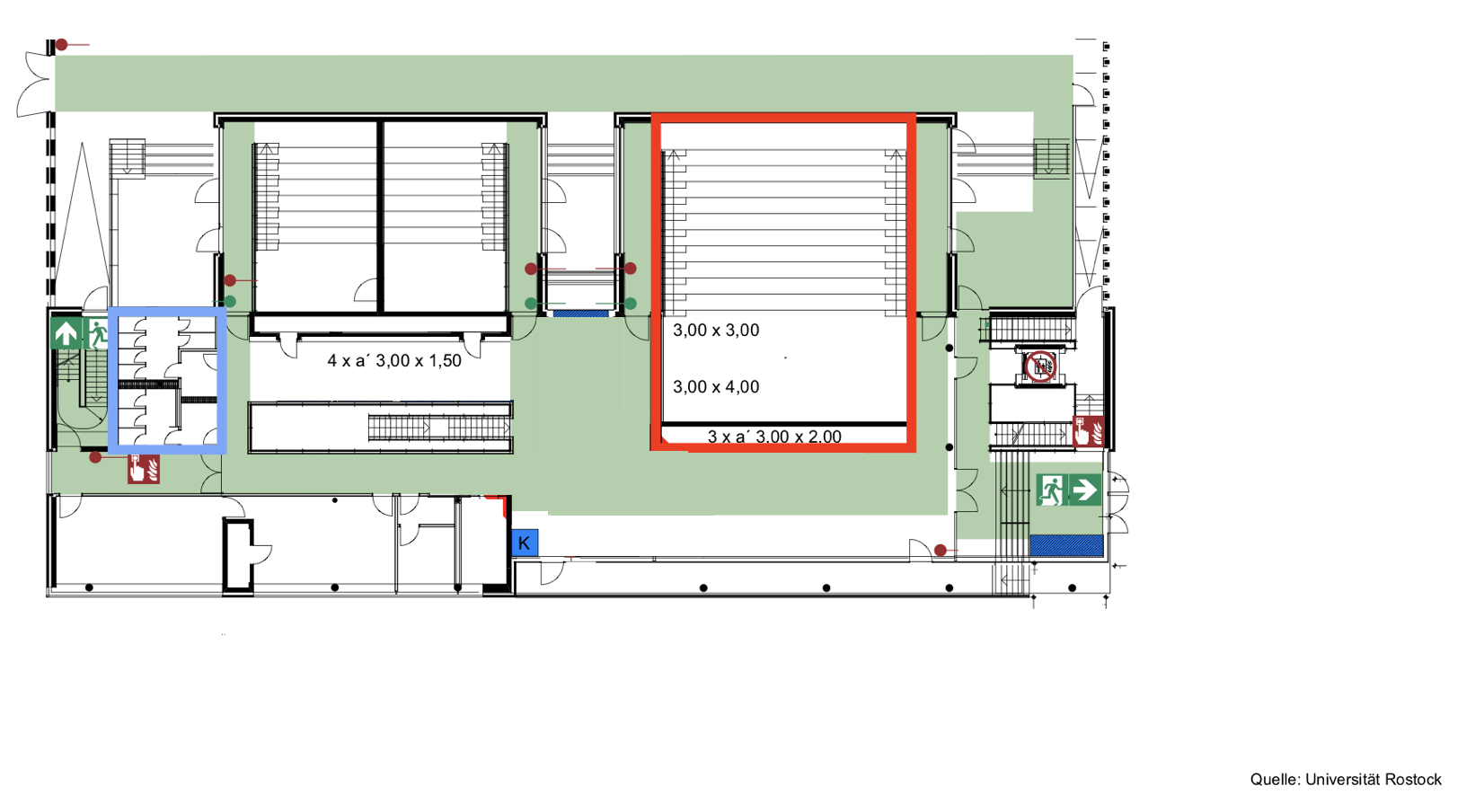 Lunch at the conference venue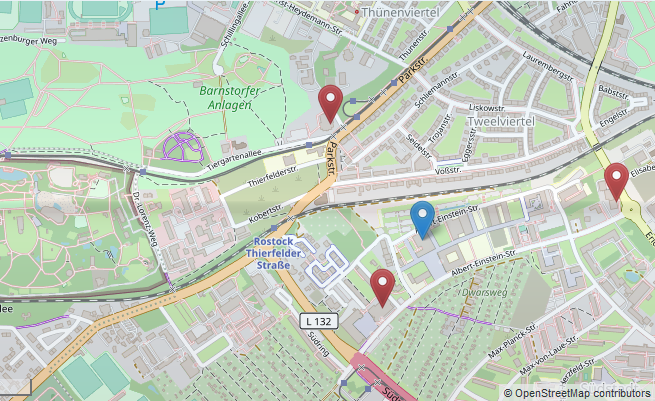 Mensa Süd:
Albert-Einstein-Straße 6a
18059 Rostock
Opening hours: 8:00 - 14:30 (mensa), 14:30 - 20:00 (cafe)
Menu: here
Campus Cafeteria Einstein:
Erich-Schlesinger-Straße 19
18059 Rostock
Opening hours: 11:00 - 14:30
Menu: here
Trotzenburg:
Tiergartenallee 6
18058 Rostock
Opening hours: 11:00 - 23:00
Menu: here
Klock 8:
Tiergartenallee 1-2
18059 Rostock
Opening hours: from 11:00
Menu: here